Kids grow up fast. Sometimes, so fast that they no longer fit into their clothing! Parents often have to scramble to get their children clothes that fit their children. These clothes have to also be comfortable, easy to wash, and of course, affordable.

It's that time of year again to get your tween girl some new wardrobe attire, and you'll want to head to Justice to do so! This store is having a clearance event where you can get items up to 65% off the original prices. You can also get free shipping on orders of $75 or more, as well as a ton of other awesome deals. Check it out!
1.  Evie Super Soft Top 
It's going to be cold outside for a few months to come, but your little girl will love this top so much that they'll wear it well into those chilly summer nights. The Evie Super Soft Top from Justice comes with different prints. Get one that says, "Pizza Over Everything" or "Okay, But First, Cupcakes." They are super cute and on sale for $12.99 each!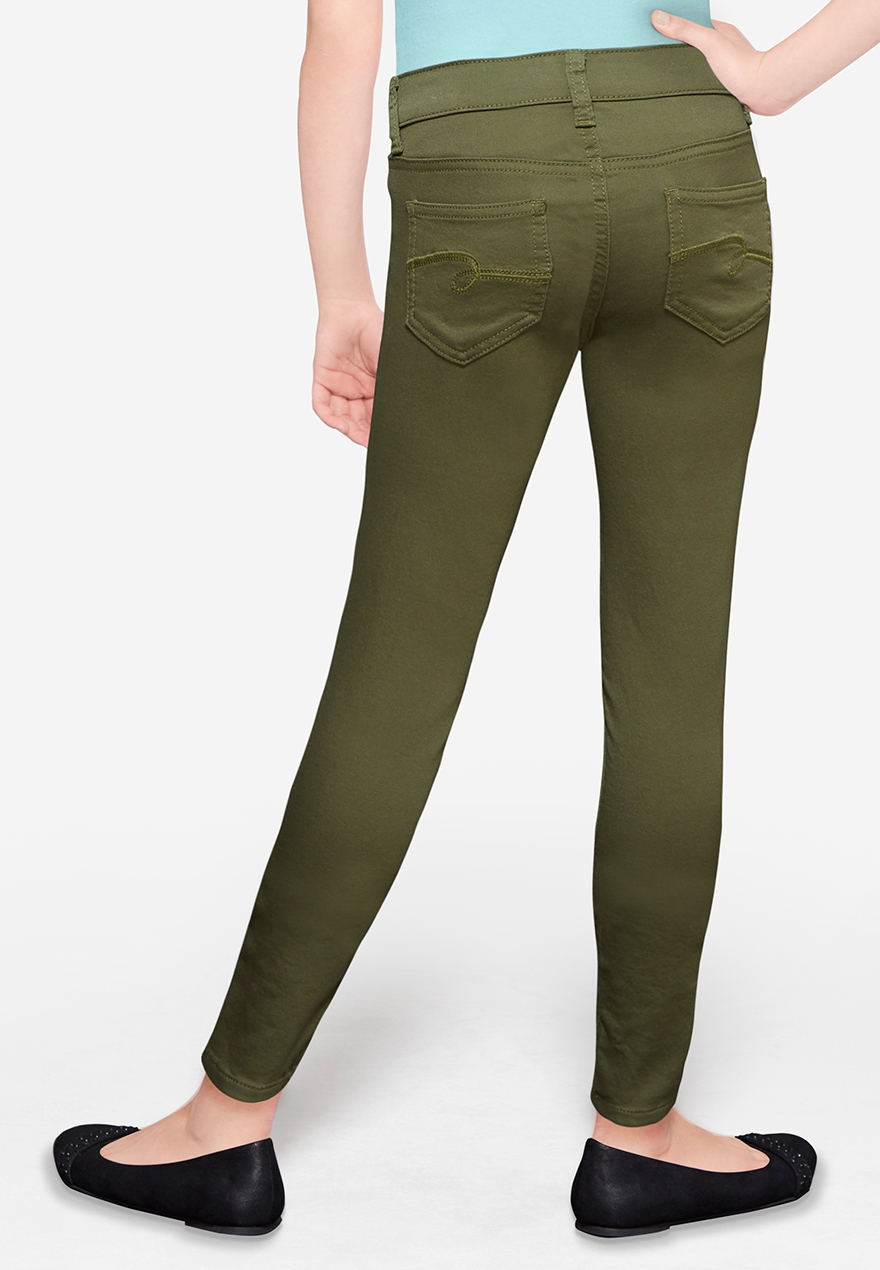 2. Colored Jeggings
Girls young and old love the comfort of leggings. When that comfort comes in a pair of "jeggings" that are a little nicer than regular leggings, it's a bonus. These green colored jeggings are stylish, comfy, and on sale from Justice for $14.99!
3. Sport Half-Zip Hoodie
Want your tween girl to feel empowered? Whether she's an active athlete or she's a fan of a sport, these sport half-zip hoodies from Justice speak to all. The hoodies come in a style for every sport, including dance, swim, cheer, hoops, gymnast, volleyball, hockey, equestrian, and soccer. Whatever her taste is, she can celebrate it at a discount. These hoodies are now available for just $24.99!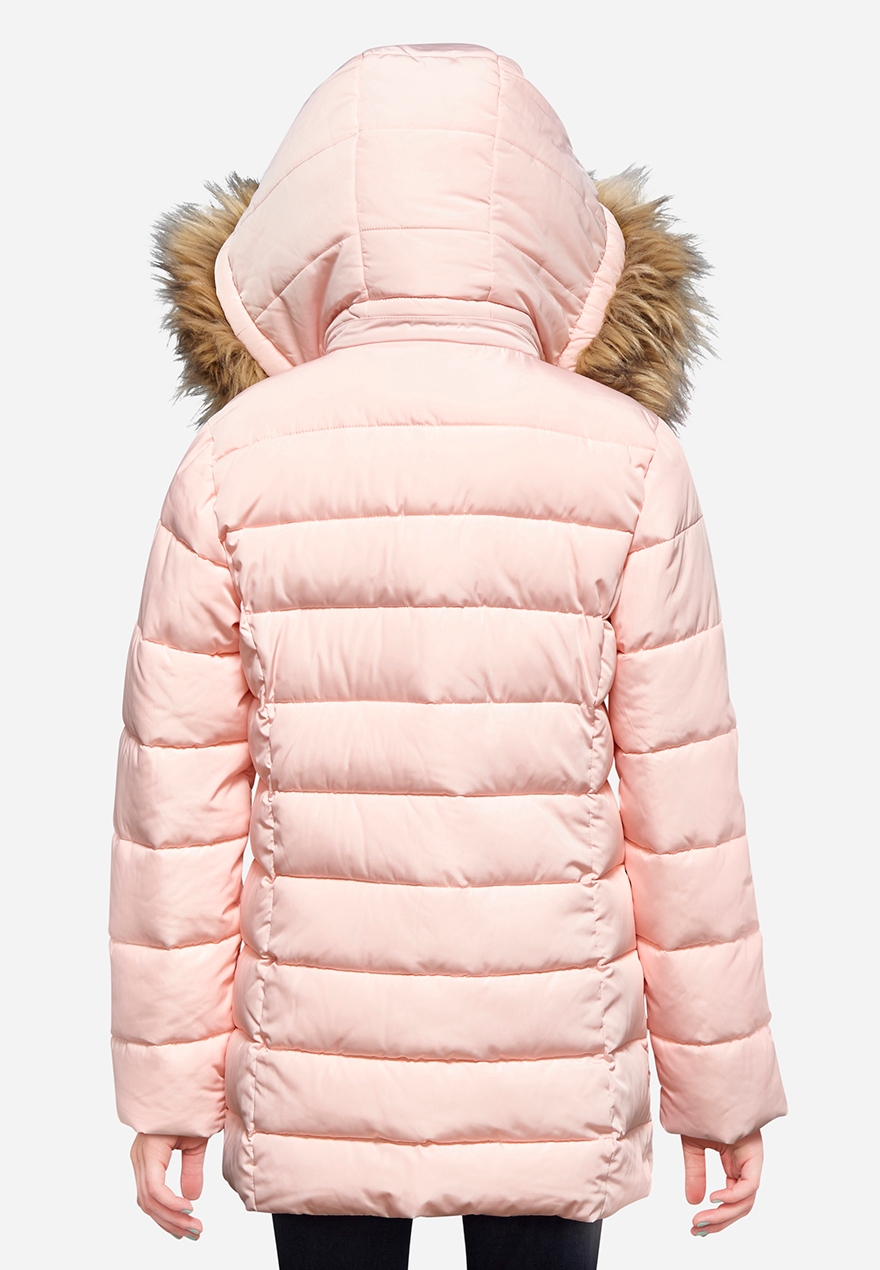 4. Puffer Coat with Faux Fur Hood
Like we said before, winter is still going to be around for quite some time. Therefore, it's important to stock up on warm jackets, for now and for winters to come. The puffer coat with faux fur hood will keep your tween girl comfortable and safe from the cold this season. And, now you can get it for $29.99.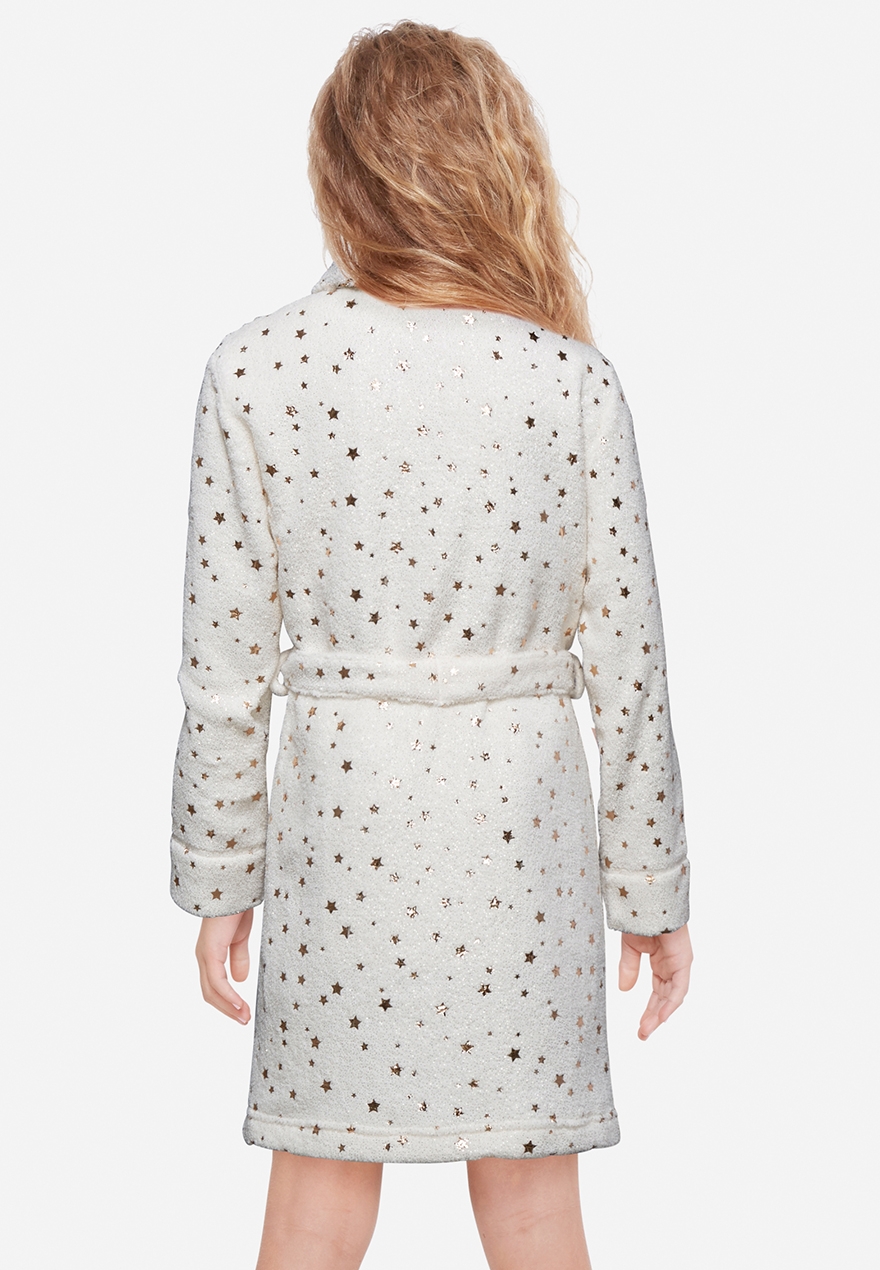 5. Gold Star Spa Robe
What tween girl doesn't love a bathrobe? Actually, what person doesn't love a bathrobe? Forget pajamas! A robe can be worn for any sleepover occasion. Justice is having a clearance sale on all pajamas, but once your child sees this robe, they won't want anything else. Best of all, it's available for $24.99! Cuddle up with that!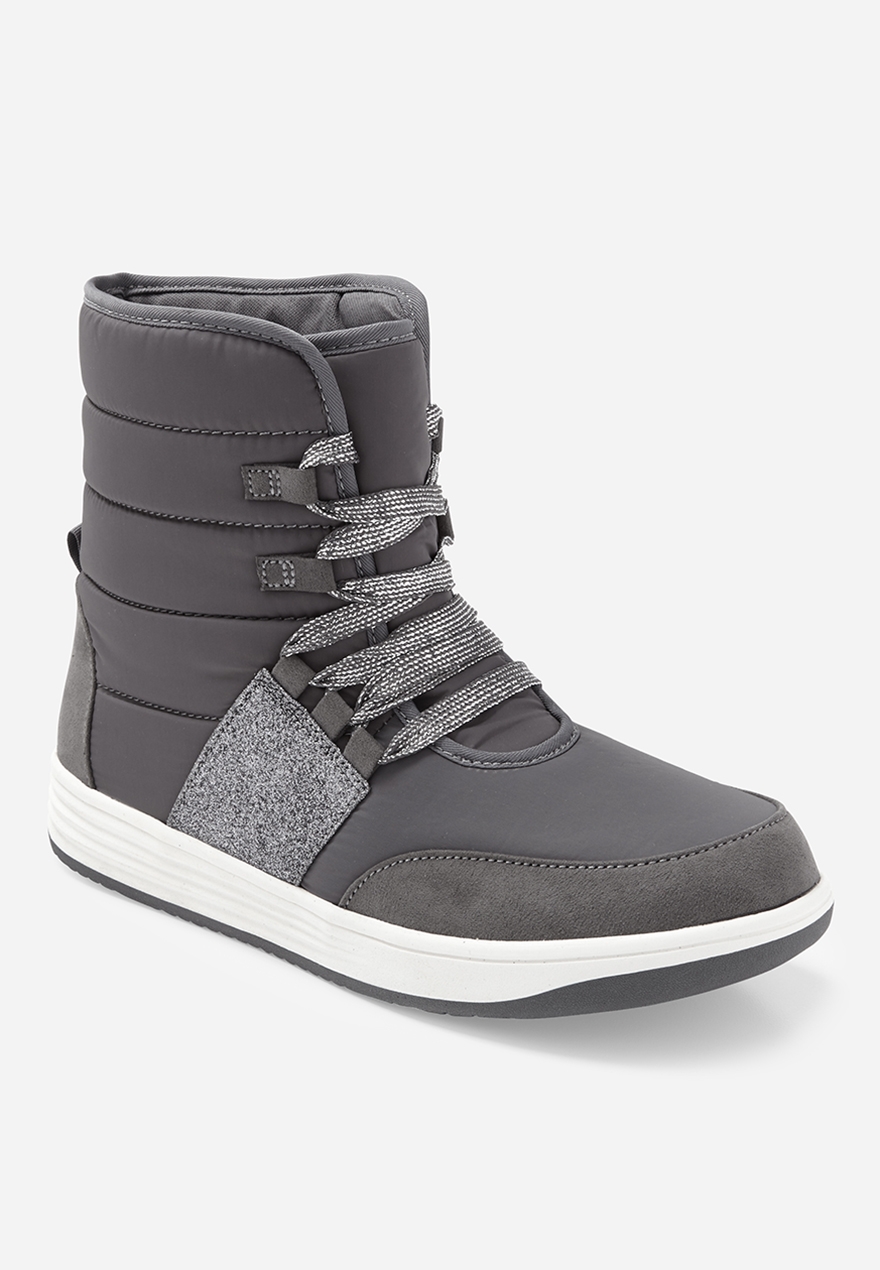 6. Sneaker Style Winter Boots
Some tween girls love winter boots, while others prefer to wear sneakers even if it's blizzarding outside. Does this sound like somebody you know? If so, then the sneaker style winter boots from Justice will be perfect for her. They look like sneakers, but are actually boots, and will keep your girl warm and stylish all season! On sale for $14.99, you definitely don't want to miss out on this deal.
Your tween girl is growing every day. So, save money on these clothing deals from Justice and enjoy shopping together before she's all grown up!