Thanksgiving has passed, phew! But, now December is here. If you thought Turkey Day was hard to keep up with, then you got another thing coming. No matter what you celebrate, this is the time of year to get in the 'holiday spirit' and make your house a homey spot for the guests that'll be coming around. It's also the time to make your house blend in with the other twinkling ones on the block! If you're still recovering from the last holiday, we understand. But, it's time to get out there and start decorating for Christmas, Chanukah, Kwanzaa, or whatever it is that you celebrate this season!
Here's how to do it without spending too much!
Lights, Camera, Action!
What are the holidays without lights? Whether your lights are blue and white, red and green, or just plain colorful, you can afford (literally) adding a little life to your home this holiday season. Save money on your holiday lights by heading to Christmas Lights Etc. Just use the promo code SUPER100 to save up to 40% off! There's also free shipping on selected items.
'Welcome' Windows and the Front of the House
'Welcome Windows' are the windows everyone sees when they pull up to your house. After decorating the windows, there is also the front door, the porch, the lawn, and/or the stairs leading up to your house. If you plan on spreading that holiday feel down the street, then get all your decals, lawn decorations, Christmas wreaths, and holiday-themed doormats you need at Target! Spend $50 on Christmas decorations, save $10, spend $100 Christmas decorations, save $25!
Inside the House
There is seriously nothing as cozy and comforting as a house decorated for the holidays. Whether it's the nostalgic snowglobes, the stockings hanging over the fire, the giant candy cane decorations, nutcrackers, or the Christmas Tree itself, it all brings us back to our favorite holiday memories. You already know you can find everything you need at The Christmas Tree shops. But, did you know you can get up to 95% off sitewide with this promo code? There are tons of other sales going on as well! Don't miss it!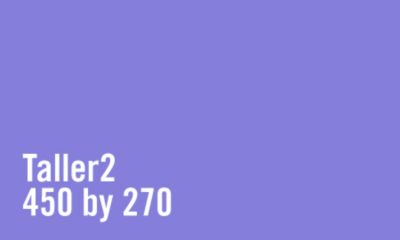 Little Goodies
The house may be decorated on the surface, but what about hiding little goodies for the kids that come over? You can buy dreidels to play with at Party City, which is having up to 30% off sitewide. You can find all kinds of stocking stuffers and treats like candy canes or Chanukah gelt from there, too! Let the holiday festivities begin!
The Man/Woman of the Hour
Once your house is finally prepared for the holidays, you need to prepare yourself, too. And, nothing does that quite as well as an ugly holiday sweater! There's no doubt that you have to blend with all the decorations you just put up! Get your ugly sweater at Ugly Christmas Sweater, with 40% off their best sellers!
Getting gifts for the holidays already takes a chunk out of your budget. Why spend more on decorating your house? Follow these Promospro tips to save as much as you can on preparing your home for the holidays!