The New Year is coming, and it may be time to re-think your wardrobe. Unfortunately, restocking our closets can cost a lot of money. Especially, if you want to make a statement with some new, bold and brilliant outfits.
Whether you want to stand out in the office or you just want to make a fashion improvement for yourself, now is the time to do it! And, guess what? You can actually do it without spending a lot of money. Promos Pro has great New Year deals on clothing items that will make you feel as bold and brilliant as you look!
Stella Mccartney Jumpsuit
There's no doubt that jumpsuits are very professional looking, though they can often feel very uncomfortable. Luckily, this Stella Mccartney Jumpsuit from LN-CC is wide-leg and loose, so it gives you enough space to move and breath without sacrificing the look. And now, you can save up to 10% off this dress as well as any other order in the store!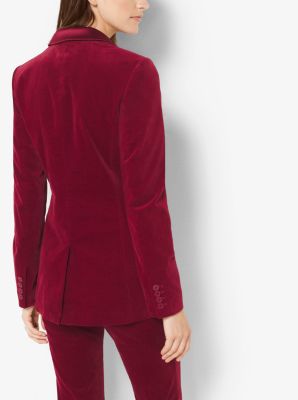 Velvet Tuxedo Blazer
If you want to wow your co-workers (and you boss!) when you walk into work that first day of 2017, then you need something that pops. The Velvet Tuxedo Blazer and Flares from Michael Kors is the only suit you need this season. Get 10% off when you sign up for their mailing list, and take a look at their new arrival handbags which come at up to 50% off!
Marled Soft Knit Off-Shoulder Dress
Dresses are fun to wear and they are super comfortable. And, when they can keep you warm in the cold weather, they're even better! The Marled Soft Knit Off-Shoulder Dress from Rue21 is super-bold, super-brilliant, and super-affordable. Get it now with amazing deals from Rue21!
And, for men…
Perry Ellis Linen Suit Vest
Have you ever tried rocking a suit vest? Why not? They look great and they're appropriate for (almost) any occasion. Most of all, a suit vest like the Perry Ellis Linen Suit Vest here from 6PM is just what you need to rock the office. Now, you can buy it without putting a dent in your wallet. That's because 6PM is having 20% off select styles as well as $10 off $100, plus free shipping!
No matter how you look at it, the New Year is a time to make some positive changes in your life. Why not change up your fashion a bit, too? When it's not going to cost you much, you might as well! Take on these bold and brilliant outfits and start 2017 off right!