We hate to break it to you, but…the 90s are back, especially this summer. We know,  we know. You were glad to see 90s fashion go; we were too. But, alas, like all of the decades that came before it, the 90s have crept back onto the runways. Here's a quick peak and what items you can dust off. We don't suggest you "invest" in many of these items, as we may soon remember why the 90s weren't our best years.
Full Coverage Chunky Sandals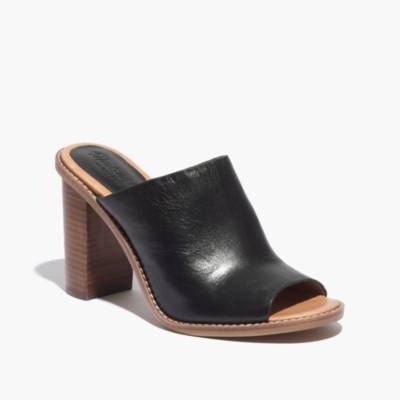 Ok, so might be LESS chunky than we once knew them, but the covered sandal adds weight to your feet. Thin calves and ankles make these work. If you're very athletic and plus sized, these shoes can give more weight to your bottom half. Worn with a cropped skinny pant, the contrast between the skinny and the chunky can balance each other. We don't so much recommend with a full length skinny pant, though. Too much coverage.
Tortoise Sunglasses
It's the blue lenses that take us back to 1997. Where bigger used to be better, smaller is in. Heart-shaped or triangular faces were a smaller frame better. These are inexpensive, from Express. Next year, you might be inclined to toss 'em and return to your incognito shades.
Big Floral Patterns
Maybe florals never really go out of style, but this pattern felt pretty 1994. Oh, and cropped tops are back, too. Today, we're seeing them with high waists, which makes a cropped top a bit more wearable. What updates this perfect-for-a-shower outfit is the swingy knee-length skirt and dainty shoes. We're not so sure this will be a closet staple forever, but it does have "now" written all over it.
The Biker Jacket…with a dress
Leather biker jackets with florals and boots (Doc Martens, if you dare)?! This fun 90s trend is definitely back. The 90s was a time of gender and sexual exploration and maybe this trend is a nod to how far we've come. Tough and feminine don't have to be mutually exclusive. The sharp contrast makes the look dynamic and interesting.
The Denim Jacket
We admit it, maybe denim jackets don't every REALLY go out of style. In fact, I have one from the Gap from ten years ago that is still a wardrobe staple. The 90s saw denim jackets with pinks and florals, flannel and docs, and if you're talking late 90s…more denim. Today, it's your go-with everything, don't-be-shy, take-me-to work/dinner/shopping-jacket. This one from the Gap is $70, and know that it's well spent. This will be a closet staple for years to come.