There are a few staple shoes that refuse to go away and by all considerations can be termed "ugly." But you know when something is so ugly, it's cute? Like a hairless dog? That happens in fashion, too. Sometimes an item makes such as statement, it surpasses ugly and becomes cool. And sometimes, it's just about choosing comfort. Here are a few trendy pieces this summer that can go either way. We'll let you decide.
1. The tried and true Birkenstock.
If you want to spend the big bucks, by all means, buy the Birks! But there are plenty of inexpensive versions, like the ones pictures below from White Mountain. At only $30 from DSW, they get great reviews for comfort and actually…they do go with everything. The version pictured to the right  is a from Madden Girl at $39.99 from DSW.
2. Mules
Ah, the mule has made a comeback, circa 1994. They may be a little clunky for your sundress, but work with a pair of skinny cropped capri pants. The high end designers are capitalizing on this trend–you can find a pair for $4-600. However, this trend is likely short-lived. However, we don't see the look going away for Fall. Invest in a cool fall version, like these. Pictured left is by Chinese Laundry and right is Charles David, both under $100.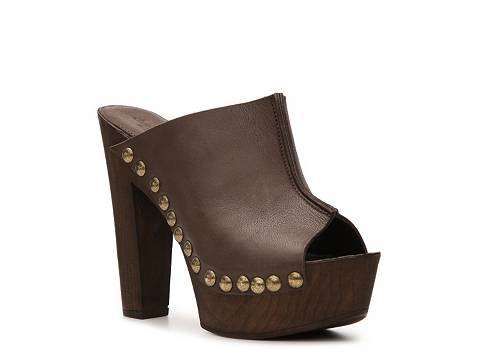 3. The Boyfriend Jean
Do not allow the boyfriend jean to go out of style! Do your part! Wear the jean! In a world of skinny, skinny, skinny, the boyfriend jean is a God-send! They're low rise, baggy, and comfy. They look cute dressed up with pumps,dressed down and dressed down with sneaks. Below is a summer version from the Gap ($79.99), but don't be afraid of boyfriend cords or khakis for the Fall! Stay comfortable. You can. The khakis are from Vince and retail for a pricey $195, but we love them.
4. The Fanny Pack
Come on. You know you want one. Cross body bags are all the rage, but they kind of interrupt your outfit and create a sometimes unflattering line between your breasts. You can wear the fanny pack discreetly and fashionably, if you're careful. Check out these chic fannies. Pictured below is from Michael Kors at Zappos ($78)
5. The Mega Maxi
Maxi dresses have been around for the last few years and probably won't go anywhere. But new this season was the m0o-moo like mega maxi. Truthfully, it's hard to pull this off unless you have a slender frame, otherwise it can make a fuller figure just look figure. But as a cover-up or day trip go-to, it's kind of perfect. Increase the sexy factor by pairing with high espadrilles or go to the store in flip flops. Either way, they're super versatile. Hippie-inspired Free People is great at this trend, like the one below for $168.