Christmas shopping is only fun when you have loads of time and money. Most of us don't have either, and while yes, it does give us a certain amount of joy being able to shop for and give to others, it can be as stressful as it is joyful. This is only exacerbated by the fact that there is one less holiday weekend between Thanksgiving and Christmas this year. Sure, we could have started our shopping on time, but who actually did? Conflicted now between shopping online and ensuring timely delivery and navigating thick holiday crowds, we put together a small guide to help you through the process. These gifts can work for just about anyone.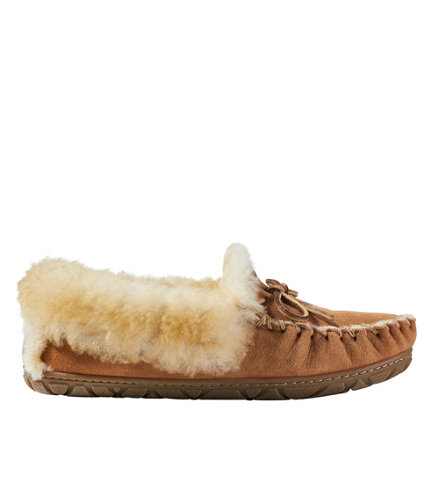 1. Slippers
Who doesn't love a great pair of slippers? We love LL Bean slippers of any style. They are high quality and substantial–able to worn outside. They can get pricey, but range from about $39-69. Plus, LL Bean has incredibly reliable shipping and an unbelievably flexible return policy. 
They have dozens of options and colors for both men and women. Probably the most comfortable pair you'll find.
2. Catch-Alls
Everyone needs one of these, even those who don't know they need one of these. No matter what your style, or status, a catch-all will find a place in the home. Some people use bowls or baskets, but there is no reason not to have one that's stylish and even personalized. Check out this one from Pottery Barn. It's a bit masculine, but they have other, more feminine options, as well. Add $10 for personalization. We like this one for its versatility (and it's price).
3. Story of a Lifetime album
Ok, this one is a bit pricey, but seriously worth a look. Your mother slash mother in law will love it. This leather bound book poses life questions for the owner to ponder and then pass down to the next generation. This is a memoir in a box, for the person who may be aging, or has newly hatched grand-children and wishes to preserve memories and life lessons. Personalize the cover to elicit more sentimental tears.
4. Trendy Jewelry
We're looking at Amrita Singh for this category. She's a personal favorite of mine for the price, if not the colorful and stylish creations. These earrings are hugely versatile (a chambray shirt to a cocktail dress) and can suit most women at nearly any age. Amrita Singh has thousands of options for well-priced stylish, up-to date jewelry trends. This jewelry is Indian-inspired in a way that feels cool and multi-cultural.
5. Wireless Speakers
You can spend as little as $30 or as much as $300 on wireless speakers. There are tons of great options out there, and I have yet to hear one that's terrible. We're featuring the JAM speaker because of it's price and cool color options. It got decent reviews on Amazon and it's also been spotted at Bed, Bath, and Beyond (do you have a 20% coupon? Even better!).